Useful Baby Gift Ideas
Practical gifts for baby that are parent-approved
Do you have a special friend or relative who is a new mom around the holidays and you are just excited to shower this new baby with gifts, gifts and more gifts?
Here are a few practical gifts that go beyond the adorable stuffed animal or onesie and might offer more help to the new baby and mom.
Useful Baby Gift Ideas 
We were given a little handprint set for our first baby and I remember thinking "I can't even imagine his tiny little hands getting any bigger than they are now..." They are precious keepsakes that show how far the little one has grown.
Article Continues Below Advertisement
This gift is more ideal for expecting moms as it is hard to get a good hand print of baby after they are a week old. They tend to be quite squirmy. The brand Carter has a cute one with monkeys. You can find them at Target or Amazon.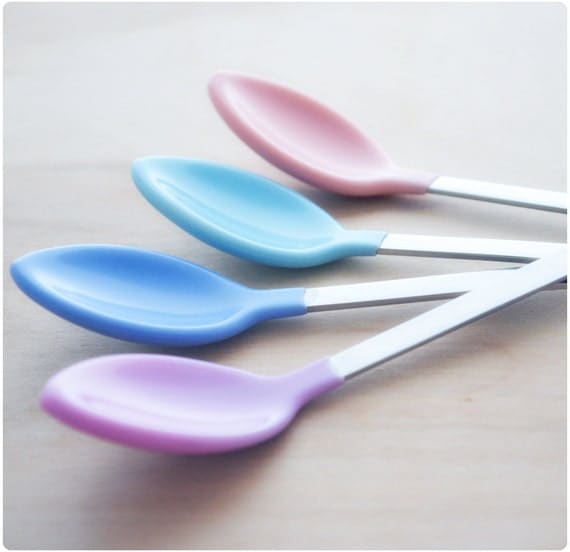 Baby spoons! When that momma is about to transition to solid foods for baby, the last thing she will want to think of is the utensil in which to get that solid food into baby's mouth. It was SO helpful for me to have these on hand when the right time came to start giving our baby those pureed yams. I remember being very grateful for them.
Article Continues Below Advertisement
This book was such a delight to read to our baby. Each page has a part of the pictured that is textured for little fingers to touch that stimulate and teach baby. It was fun to watch how over time our son was able to recognize the pictures and then eventually say the words. I'd call this a mile-marker book.
Discovery Toys has this amazing teether called the Supper Yummy. My son loved it! And it is so unique and fun. In fact we lost it twice and replaced it because our son enjoyed it so much.
Article Continues Below Advertisement
Also this giraffe is a growing popular teether as well. I have several friends and relatives that have this and their babies enjoy it as well.
Okay, so if you DO want to buy clothes for the adorable little baby, then help a mom out and buy her a onesie with a zipper! Bar none I have yet to find a mom (or dad for that matter) who didn't say that zipper-onesies were their favorite practical garment because they were easy to get on and off.
Article Continues Below Advertisement
Also, if this little one is coming around the holidays, it's getting into winter, and cozy footy pajamas with a zipper are such a practical and helpful gift.
Need even more gift ideas? Read Useful Toddler Gift Ideas for practical and fun gift ideas for that favorite toddler you want to bless this holiday season.
---
Lena likes to define herself by the Seven C's: Christ, Chris, Children, Comrades, Coffee, Cheese, & Cardio. Due to her love of coffee and cheese, she must also have a relationship with increasing her heart rate. The Lord has given her a wonderful husband in Chris and they have two young boys.
---
Facebook Comments
---