Popular Kids' Swimwear to Keep Them Safe & Stylish this Summer
Fun and functional kids' swimwear ideas to help jumpstart your summer plans. 
by Babywise.life
May 03, 2018
Summer is just around the corner, and visions of lazy days at the beach and pool are starting to cloud our brains.
If you're like me, you've already started making summer plans, and most of those plans probably include some sort of water. My family is planning to head to the beach, pool, and our local waterpark in the coming months.
However, when it's time to head out in the sun with your family, it's important that everyone is protected from the sun, especially the little ones, and that protection starts with swimwear (but don't forget the sunscreen!).
And, while sun protection is a top priority when choosing a swimsuit, style comes in a close second. Who doesn't get excited over cute, tiny bathing suits?
Article Continues Below Advertisement
Just me? Okay.
PopSugar put together a list of some of the top swimwear brands for kids in 2018. On the list, they've included a wide-range of price points from Target brands to high-end designers such as Ralph Lauren and Stella McCartney, and below, I've shared a few of their selections with you. You can check out the rest of the list at PopSugar.
Safe & Stylish Kids' Swimwear Picks
1. Molo Neka rash guard swimsuit
This one-piece, zip-up suit offers complete coverage for your baby and toddler but doesn't restrict their movements. It also comes in multiple, fun patterns for boys and girls to fit your child's style ($69.95).
Article Continues Below Advertisement
2. Stella McCartney Wiggle Print Lisa swimsuit
For the mom who wants to dress her baby in the latest designer duds, a swimsuit from celebrity designer Stella McCartney might be a perfect choice. This fun, one-piece suit features a bright, "wiggly" print and has multi-colored bows down each side ($86).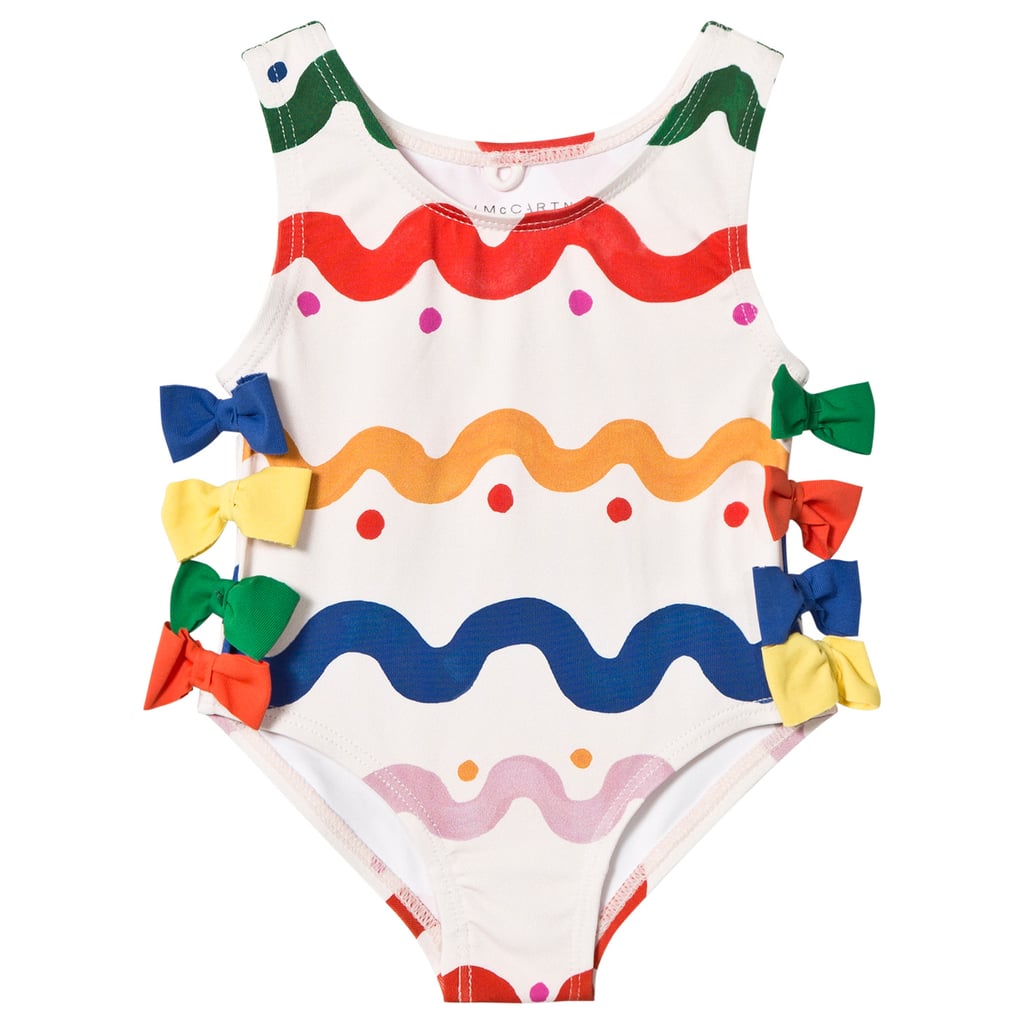 Article Continues Below Advertisement
3. Hatley board shorts and rash guard set
This board shorts and rash guard set offers a lot of protection and a lot of style! The set comes in different patterns, including two shark patterns and a whale pattern ($39.99).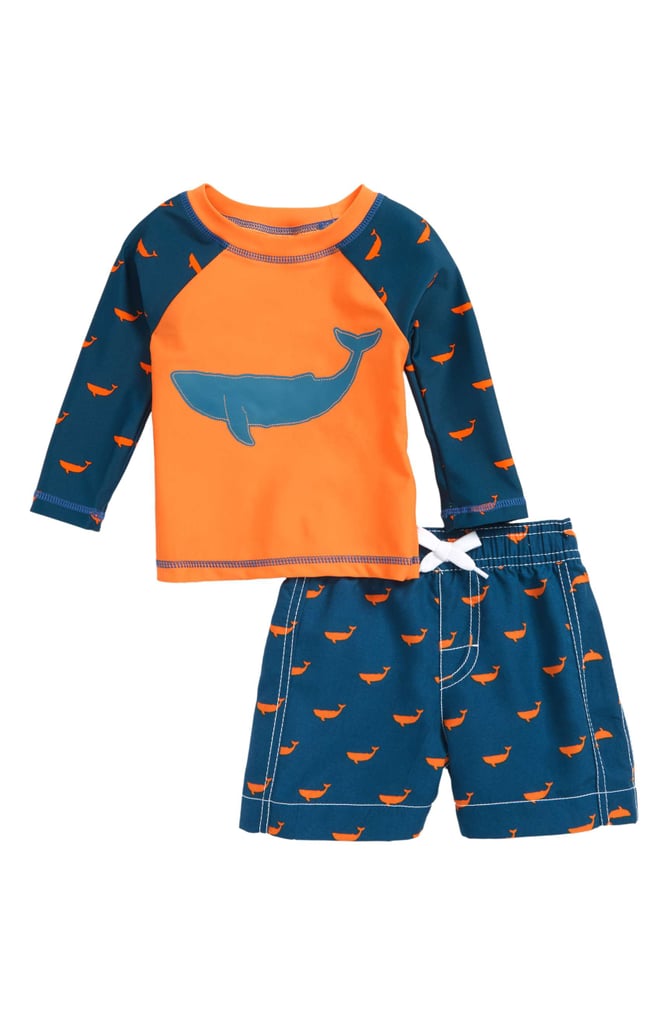 4. Ralph Lauren Captiva floral-print swim trunks
Article Continues Below Advertisement
These classic, floral-print swim trunks from Ralph Lauren scream summertime fun ($33). If a floral print isn't your style, Ralph Lauren also offers a broad range of swim trunk patterns from solids to plaids.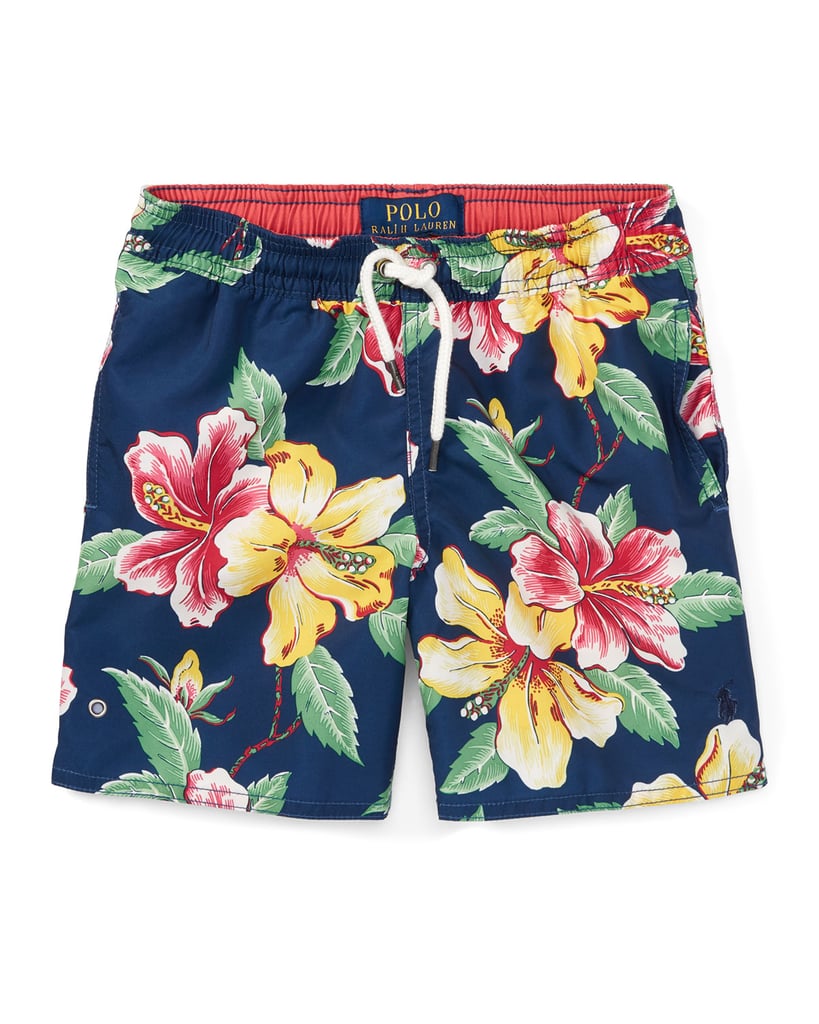 5. Cat & Jack striped one-piece swimsuit
If you don't already know it, Target brand Cat & Jack has some fantastic swimsuits (well, fantastic everything). This classic, one-piece suit offers SPF 50+ protection and a vintage style to keep your baby or toddler both safe and stylish ($11.99). 
Now that you've got swimwear covered, all you have to do is head out on your fun-in-the-sun family adventures and start making memories. 
---
Facebook Comments
---